The Gospel Belles
The Gospel Belles — Kerri Simpson, Kelly Auty, Marisa Quigley and Diana Wolfe — are renowned for their power-packed vocals, earthy humour and captivating stage shows. They deliver classic gospel and blues songs in the African-American tradition, and their interpretations of the genre are rousing, authentic and, on occasion, ever-so-slightly irreverent.
 
Award-winning and ARIA-nominated Australian blues and gospel singer Kerri Simpson, with Kelly Auty, Marisa Quigley and Diana Wolfe, created the Gospel Belles in 2006 to perform swinging interpretations of their favourite gospel and blues songs. Each of them accomplished performers, singers, songwriters and musicians in their own right, the Gospel Belles come together on special occasions to share their joyous music with audiences of all ages.
 
The significant talents of these outstanding singers and big personalities combine to create a rare musical treat, with charm galore and more than a dash of dry wit thrown in. The Gospel Belles have delighted audiences at the BMW Edge Theatre Federation Square, the Palais Hepburn Springs, Way Out West Blues & Roots Club, Kingston Harvest Festival, the Limelight Lounge, the world-famous Spiegeltent, Queenscliff Uniting Church, the Australian Blues Music Festival and Thornbury Theatre.
---
---
Kerri Simpson
Kerri Simpson is without a doubt one of Australia's most versatile and accomplished vocalists. She has made her mark in a range of genres, but to many her star really shines when she is singing blues and gospel – as evidenced on her critically acclaimed album SUN GONNA SHINE.Kerri is constantly drawing on life experiences, and this album is no different – it is a great combined successor to the ARIA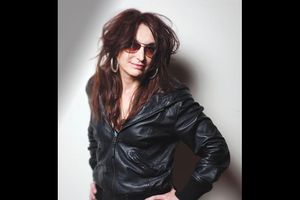 nominated Confessin' The Blues, and also the ambitious and critically acclaimed Vodou Songs Of The Spirits recorded in New Orleans & Haiti. 
Among the highlights on SUN GONNA SHINE are We Will Fly Away, a song Kerri penned with New Orleans songwriting team Norman Caesar and Jason Neville, and which won her 2005 Female Blues Singer of the Year at the Australian Blues Music Festival Awards. 
---
Kelly Auty
Kelly Auty is a powerhouse performer, switching from

fiery passion to a haunting lullaby voice. Kelly sings with her Wild Women show and her Backwards in High Heels show at festivals and major venues, and has supported artists such as The Divinyls, The Drifters, The Platters, Janis Ian, Jose Feliciano, Uncanny X-Men and Manhattan Transfer amongst others. Kelly recently released her 2016 live album, which is her 9th independent release.
---
Diana Wolfe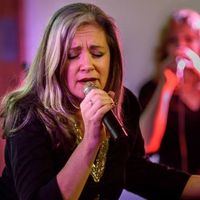 Diana Wolfe has just released her third CD, Rutherglen Road, a beautifully crafted collection of mainly original blues-influenced songs. Diana's singing is grounded in gospel, having performed in the US with a choir led by Australian gospel singer/ director, Tony Backhouse, at WOMADELAIDE in 1999 with Glenn Tanner's Gospel Nation, and most recently at the 2005 Queenscliff Festival with Melbourne Singers of Gospel.